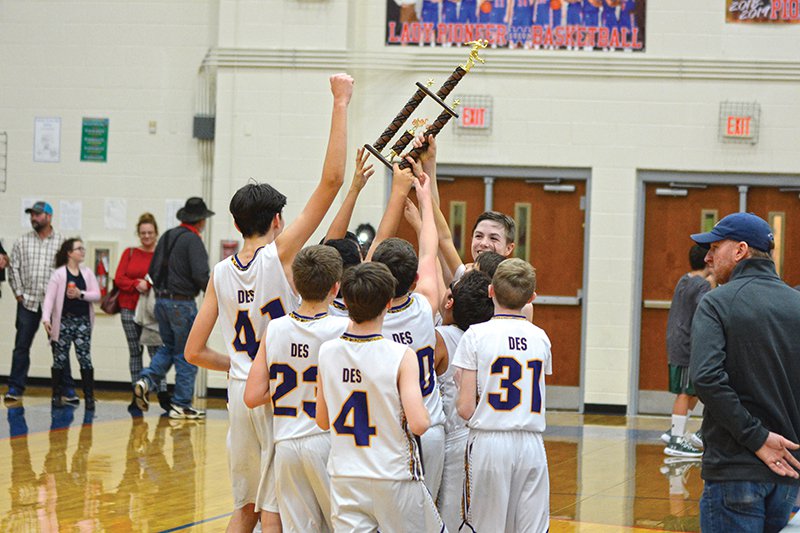 Get ready for packed gyms and roaring crowds. Elementary basketball is right around the corner.
The 7-8 grade elementary basketball season will begin Monday with the start of the Morrison Ruritan tournament, while the WCMS sixth-grade basketball teams will make their home debut Thursday.
Seven teams will be in both the boys and girls basketball tournaments in Morrison. Local teams from Morrison, Dibrell, Eastside, Boyd, Centertown and Irving College will all send two teams, as will Westwood from Manchester. 
Manchester Westwood will also be a part of the 7-8 league during the regular season, upping the total to seven teams.
"We're excited to have Manchester Westwood and we hope it works out well for everyone," said Todd Willmore, who is over the elementary basketball league. 
The Dibrell Lady Wildcats and Eastside Lady Bulldogs will play the first game Monday, Oct. 21 at 6 p.m. The Irving College Tigers and Eastside Bulldogs will follow at 7 p.m.
Other first-round games, all which will be played Tuesday, Oct. 22, include the Centertown Lady Warriors vs. the Boyd Lady Broncos at 5 p.m.; Westwood girls vs. the Irving College Lady Tigers at 6 p.m.; the Centertown Warriors vs. the Boyd Broncos at 7 p.m.; and the Westwood boys vs. the Morrison Eagles at 8 p.m.
By virtue of winning the championship last season, the Morrison Lady Eagles and Dibrell Wildcats received byes into the semifinals. Morrison defeated Irving College 42-24 in last year's championship game in December, while the Wildcats completed a 16-0 season and extended its local winning streak to 34 games with a 61-29 dismantling of the Eagles in the county championship game. 
Dibrell coach Dustin Curtis, who has been at the helm for all 34 victories, is hoping for his latest group to make memories of its own when the Wildcats make their debut Thursday, Oct. 24 against the winner of Monday's battle between the Bulldogs and Tigers.
"We're trying not to think about the streak. Each season is a new opportunity for this team to accomplish something special if they just continue to work hard and give good effort in practice," said Curtis. "We are trying not to live in the past. What we've accomplished in the past has no bearing on this season. We just have to continue to improve every time we step in the gym. That's our goal."
While Curtis will be back defending his team's title, the Lady Eagles will have a new coach this season. Chris Roberson is taking over at Morrison, replacing Kyle Cannon. Cannon has been a staple on the bench for both Morrison boys and girls teams, winning several championships.
Cannon is now at Eastside. He'll make his debut in blue next week, where he'll be trying to fight off nostalgia while hoping to bring the Bulldogs back to prominence.
"It is going to be different that's for sure, but I'm excited to work with these kids here and try to change the culture of the program and get them back in the win column," said Cannon, who will coach the Eastside boys and girls 5-6 and 7-8 grade teams. "I miss the kids and the community at Morrison and hated to leave them after all these years. Morrison is a great place and we made a lot of good memories there. I wish them the best."
The young Pioneers and Lady Pioneers made their debuts Monday with both falling in Coffee County. The WCMS sixth-grade team will take on Tullahoma West at 6 p.m. Thursday at home.
The 5-6 grade elementary basketball league is set to start play with preseason tournaments Nov. 14-15. More coverage of the 5-6 grade preseason tournament will follow in early November.