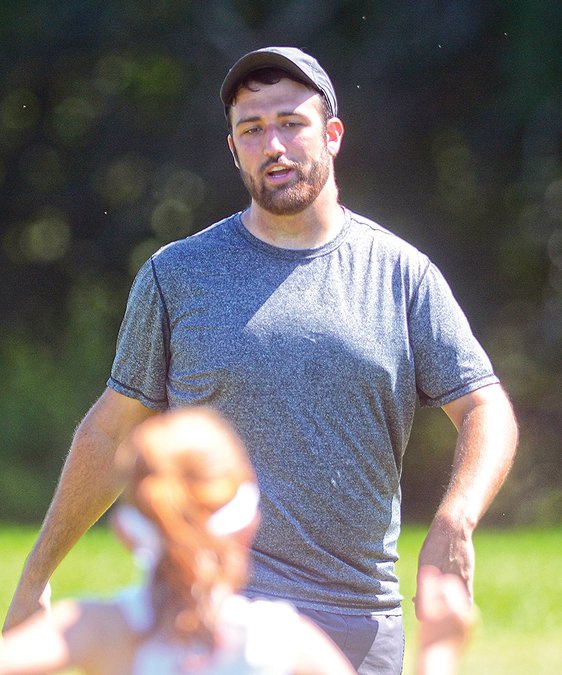 After six years of riding shotgun as an assistant coach, August Palombo has moved into the driver's seat as head coach of the Warren County Middle School girls soccer team.
Coach Palombo has set his roster and the team is currently doing conditioning work in the mornings until the mandated dead period later this month. Palombo says he likes the effort and talent he's seen thus far.
"I've been working a lot on the tactical and mental side of things because these girls can play," said Palombo. "I'm trying to increase their level of understanding for the game. We have an experienced group of eighth-graders and a good mix of younger and older players. There are a lot of players with soccer experience."
Palombo understands the game, having spent the past four years as an assistant to Matt Jackson on the WCHS boys soccer team. 
He was also an assistant for former WCHS coach Orion Smith for one year and spent a year as an assistant in Sparta for a total of six years.
"I coached the JV team when I coached with Matt and he pretty much let me instruct them the way I wanted to," said Palombo. "It's different to be the head coach, to be 'the guy' where it all falls on you. I'm really excited at being able to develop practice plans on my own and to see how the team is doing once the season starts. Then I'll be able to tweak some things and address areas where we might need to make adjustments."
There are six eighth-graders on the roster with Jayla Garibaldi being one of the more explosive scorers in that group. She has good speed and dribbling skills and also boasts a strong leg. Ella Ming and Maci McBride are two other players who are expected to excel.
One key spot the Lady Pioneers will have to fill is at keeper where coach Palombo says he expects to turn to sixth-grader Claire Randall as the goalie.
"Fundamentally, she's pretty sound," said Palombo. "She's played a lot of travel soccer so she has experience and I think she'll be a good goalie."