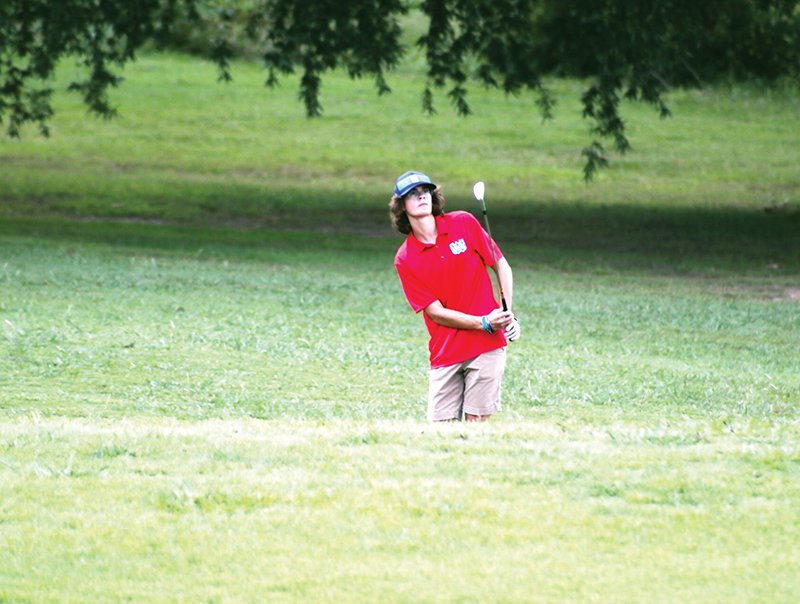 Before the season started, Pioneer senior golfers Sawyer Seymour and Chase Newby made bold claims. They wanted to make a return to the region, but this time, they wanted to be joined by the rest of the Pioneers.
They made it happen Monday. 
Warren County finished third in the District 7-AA tournament, shooting 331 as a team at Golden Eagle golf course in Cookeville. It was enough to qualify for next week's region tourney as a team, which also includes Jax King, Isaac Cantrell and Chase Boley, for the first time in nearly a decade.
"All year, I thought we could make it to the top three. It's a big thing for our boys," said coach JW Holt.
Cookeville was the runaway winner on its home course Monday, shooting a low score of 297. Stone Memorial was next at 318, while the Pioneers edged Cumberland County (340) and White County (342) for the final region spot.
Seymour added an extra honor Monday, taking fourth as an individual by shooting 74. He was able to grab sole possession of his top spot – and a medal – by winning a playoff against Livingston Academy's Bryson Fletcher and Nolan Wyatt from Stone Memorial.
"In my playoff, I hit my tee shot to three feet as was able to tap in for birdie," said Seymour about his extra hole, one of three birdies he had Monday.
Newby didn't get the individual medal for a top-5 finish, but he just missed out with a round of 77. Newby finished eighth overall and left with one of his best highlights of his young golfing career.
"My best shot was definitely on No. 2. I holed out from 125 yards for an eagle," said Newby, who now has a pair of rounds in the 70s in his last two outings.
Warren County's team score was rounded out by King's 87 and a 93 from Cantrell. Boley's round of 101 was omitted from the four-person score.
When the final cards were turned in and the Pioneers knew they were going to be advancing, the guys made sure to do a little bit of celebrating. It was validation for all their work throughout the summer and their predictions of a region bid before the first round this season.
"It felt good. I'm glad we all get to go together finally," said Seymour.
Newby added, "It's a good feeling knowing we are the first boys team to go as a team from Warren County in a while."
Jaxon Reed, Cumberland County's star, was the low medalist Monday, shooting a 2-under, 68 to win and earn an individual bid to region. The Cavaliers took the other top-3 spots with Jakob Smith shooting 71 and Joseph Agee firing 72.
The Pioneers, Panthers and Cavaliers will have familiarity with the course that will decide state bids next Monday, Sept. 26. All three teams will be right back at Golden Eagle golf course, with only the top two teams earning a chance to head to the state tournament.